Champions of Service Award
Image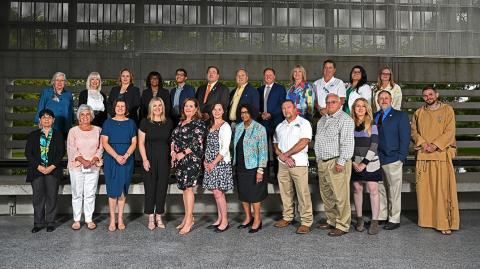 The annual Champions of Service Award recognizes outstanding volunteers that go above and beyond through a competitive award process. The recipients are selected from seven geographic regions across the state, along with an outstanding AmeriCorps member and volunteer group. The committee selecting recipients is composed of Volunteer Louisiana Commissioners appointed by Governor John Bel Edwards and Lt. Governor Billy Nungesser. Winners are invited to accept their award at a ceremony and luncheon hosted by Lt. Governor Billy Nungesser in late-spring.
Timeline:
November – January: Nominations are open
January 31st: Nominations close
March: Recipients are selected and notified
April-May: Recipients are recognized
Louisiana Volunteer Service Award
Image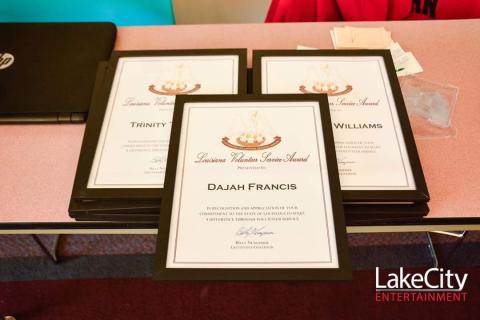 The Louisiana Volunteer Service Award is a certificate signed by Lt. Governor's Billy Nungesser recognizing individuals who demonstrate excellence through volunteerism. Anyone serving in Louisiana is eligible to receive this award. Many organizations use this award to recognize outstanding volunteers at recognition celebrations, non-profit events, or school ceremonies.
To request an award(s), please use the button below to submit the names that should be printed on the award(s) and supply a mailing address. Please attach an excel document for requesting a large number of awards. Organizations or individuals requesting awards, may also request lapel pins for volunteers who contribute 150+ hours of service in a calendar year.
Timeline: Continuous